OUR PEOPLE
Frontline:
Phil Read (Founder & Engineer)
From 1965 to 1982 Phil established and ran a successful electrical contracting business employing 80 electricians on a contract for the Pan Pac pulp and timber mill. The electrical business was dis-established in 1982 and Reaman Industries Limited was formed to focus on the pumping and water treatment industries.
From the early 1990's Phil has been involved in the understanding and development of wastewater treatment processes. In partnership with other parties Phil has led Reaman Industries involvement in the design and construction of a number of wastewater treatment plants and aeration systems in new plants and upgrades of existing plants throughout New Zealand and the Pacific Islands.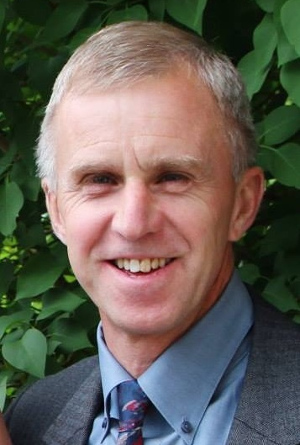 Nigel Slater, P.Eng, CEng, MIChemE (Reaman Engineer, Consultant and Business Development)
Nigel's 30 years of experience in research, consulting and contracting includes the detailed design of municipal and industrial wastewater treatment plants (biological and physical-chemical processes), feasibility and master-planning, project management, pilot plant testing of new processes, wastewater treatability and toxicity studies, and the start-up, commissioning, and process optimization of wastewater treatment plants. He was responsible for plant operation of a 40,000 m 3/d activated sludge plant and has been involved in traditional design-bid-build projects as well as design-build (DB) projects, and design-build-finance-operate (DBFO) projects around the world. He has written and published 16 papers in the wastewater industry, and attended and presented at many conferences worldwide.
Mr. Slater's experience includes implementing more than 170 wastewater projects across 25 countries using the sequencing batch reactor (SBR) technology, including two small-footprint, multi-level stacked-design wastewater facilities for 200,000 m3/d. His designs for municipal wastewater treatment facilities use Biological Nutrient Removal (BNR) and industrial. His has also designed facilities for industries such as dairy, food, pharmaceutical, oil refinery and landfill leachate / high nitrogen wastewaters in the Americas, Asia-Pacific, Middle East and Europe.
Nigel was group manager for AECOM's water processes and technology department in Calgary. AECOM is a $6.1b, 45,000 employee, global provider of professional technical and management support services to a broad range of markets such as transportation, facilities, environmental, energy, water and government and the department is a multi-disciplined design group with responsibility for water and wastewater projects worldwide. He was also lead process engineer on several projects in Western Canada, and project manager for projects up to $40m construction value in Alberta. He also worked for CH2M Engineering Consultants in Vancouver BC on various municipal wastewater and biosolids projects. Within AWT Technologies, his role is President and CEO, but he is involved in marketing, sales, engineering design, commissioning and training for AWT projects worldwide.
Engineering Department:
Chris Robinson
Peter Lane
Nigel Slater
Rob Vork
This Team makes up our highly effective Engineering Department. They all work alongside Phil Read to be the engineering minds to design effective water treatment and aeration systems including applications utilising dosing systems with acids and other chemicals.
In addition, they are involved with fabrication, installation, servicing and repair of municipal waste water plants. This Team is respected by clients for their work ethic, adaptability and sincerity in their approach to completing any project.
Backline: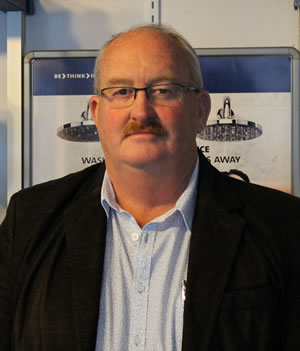 Brian Nicholls (Chief Executive Officer)
Brian originally from a plumbing industry background has an extensive background in business in New Zealand and overseas.
He brings considerable business acumen and management skills to Reaman Industries. Brian works closely with Phil looking for, and developing new business opportunities for both Reaman Industries and associated collaborative groups.
Sharleen Nicholls (Financial Controller &
Administrator

)

Sharleen looks after all aspects of the Reaman office including reception and administrative functions and the overall financial well-being of the business.

She is the glue that holds everything together.